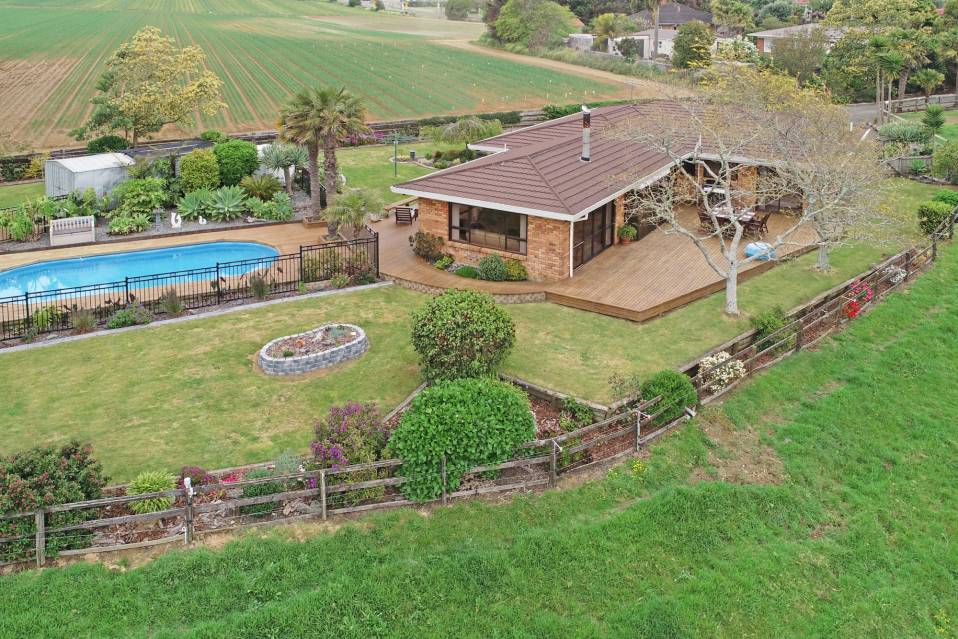 366 Waiuku Road, Puni
How likely are you to recommend Harcourts to a friend or colleague?
10

Tell us a little more about why you gave this score?
Jo-Ann is excellent to deal with no nonsense straight forward approach and Jo-Ann was the sole for the property we were interested in.
If we could do one more thing to make you more likely to recommend Harcourts, what would that be?
Very professional, Great communicator

How would you rate the overall service you received from Jo-Ann..
1 Star is poor and 5 Stars is excellent
5

We would love a review we can publish online.
Nice and easy and made what we want happen.
Peter and Kim- Buyers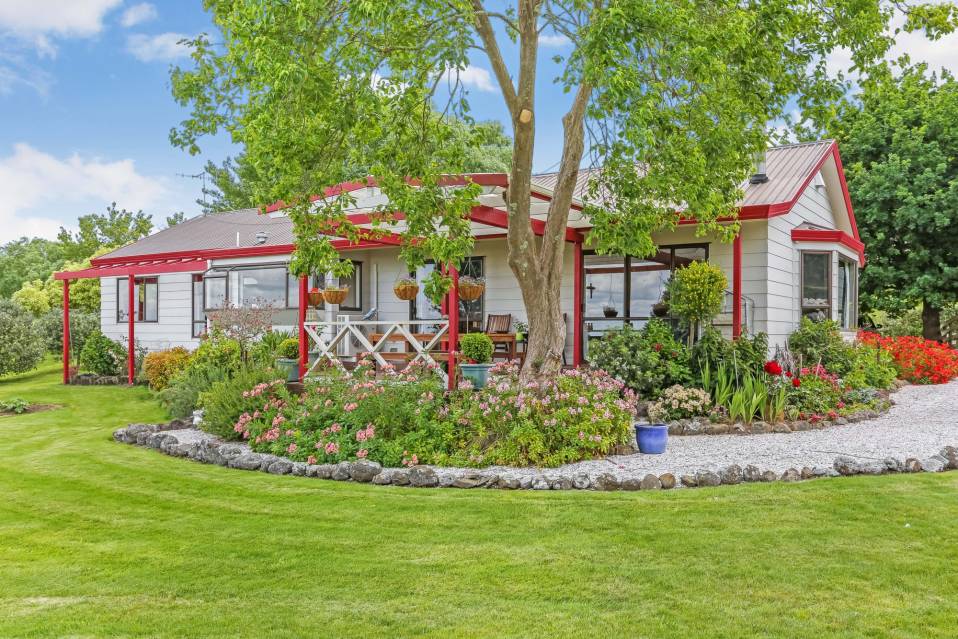 1199 Churchill Road, Pukekawa
How likely are you to recommend Harcourts to a friend or colleague?
10

Tell us a little more about why you gave this score?
The main reason was Jo-Ann Day-Townsend. As well as being professional and helpful she really did want our place to sell. She also made to whole process fun. She has a great personality, went over and above to get a buyer for us, and we feel that we have made a new friend.

If we could do one more thing to make you more likely to recommend Harcourts, what would that be?
Get more Jo-Ann Day-Townsend!!

How would you rate the overall service you received from Jo-Ann..
1 Star is poor and 5 Stars is excellent
5

We would love a review we can publish online.
In all our dealings with both Jo-Ann and her right hand man, Victoria, all of our questions or requests were answered with a smile and nothing was too much trouble to them. As well as being both friendly and fun they were totally professional and we were treated with utmost courtesy at all times. We will miss them!
Colin and Val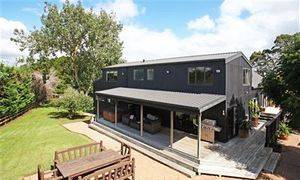 91 Gatland Road Drury
18 months ago we placed our house sale with a land agent from Takanini (no names) large brand company who quite frankly didn't give us the time of day. They were too busy selling less value homes and ours would have sold just by Chance!

We then swapped to a Papakura agent who again was all talk and no effort. After $6000 of our own money for advertising, we again searched for another company and blow me days we found Jo-Ann licensed agent out of Harcourt's Real Estate Pukekohe.

The whole world changed she was a realist and knew the business. She was forthright and to an extent had to convince us that all will be good over time, firstly and correctly how to present our house(AT OUR PRICE) but if it didn't sell we must look at a more realistic price.

We went ahead, contact was weekly or by phone, emails were received with updates and we were presented with a constant supply of potential buyers with our house selling in March and settling in April 2017.

Both my wife and I would like to recommend Jo-Ann to any serious buyer or seller.

She was professional but at the same time a lot of fun and knows the business - We were not just another listing.

You are most welcome to contact us as regards to this reference.
Bruce and Shona Walters
021 949512 & 021949513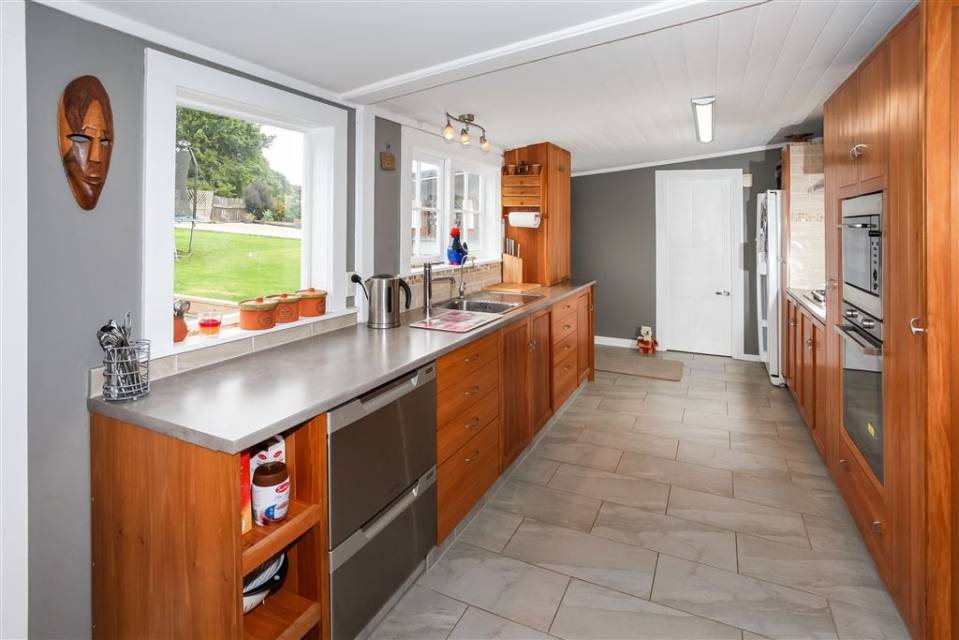 7 Ewing Road, Tuakau
Delighted new owners and the vendor Lee shake hands as the property goes unconditional! Lee was heading home to Leeds and wanted us to hold any announcement on his home sale - as his Mum and Dad did not know he was coming home. Surprise Surprise - I love it when a plan comes together!

We tried to sell our home by ourselves for 3 months with no success. We had been approached by Jo-Ann and what a great thing that we were. She got us a great outcome with a quick sale and it meant that we were able to make the move back to the UK. Thank you Jo-Ann we couldn't have done it without you.
Lee and Michelle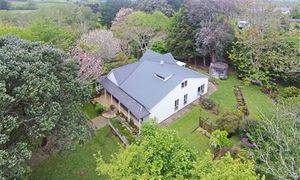 135 Avon Road, Pokeno
A complicated sale which was made painless by Jo-Ann. Her constant support meant we got the outcome we needed. We can't thank you enough for your patience in the sale of our home.
John and Jill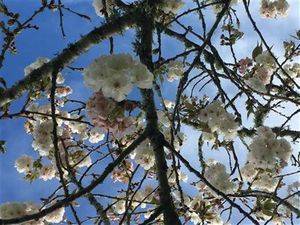 267 Herbert Road, Huntly
I had another agent who had our property on the market for three months for a price which was on reflection never achievable.

Jo-Ann came along and whilst the message she delivered to us was that we were overpriced - she gave me confidence in the fact our home would sell. It was a bittersweet experience. Despite the fact that she told us where it sat in the market we decided to add some wiggle room for negotiations.

Jo-Ann allowed us this even though she suggested a lower price for us to price it. However true to her word we spoke about this strategy and 2 weeks later we lowered the price to the figure she said we should have done and within 2 weeks of that we had multiple offers. On reflection, we wanted too much for our home but then it was our castle.

Glad we are sold - yes -

Glad we sold with Jo-Ann absolutely YES.

Johann

New to the process of buying a home in New Zealand Jo-Ann took time to send us comparable listings in the local area to reassure us that our decision and offer was competitive. She was helpful to answer all our questions and promptly provided answers from the vendor honesty and integrity are overriding qualities of Jo-Ann and whilst we have no intentions of selling soon we would use her without question. Great service and we were just the buyers - can't imagine what it would have been if we were the seller.

Great service Happy Customer!
Johann, Roger and Sarah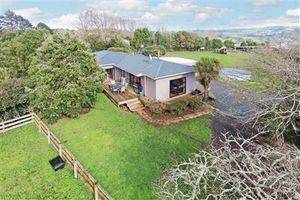 204 Hunt Road, Pukekawa
"Based in Wellington I never gt to meet Jo-Ann until the day of the auction. At all times I felt informed about the process and progress. The outcome was a sale which means I can move on with my life. Thank you Jo-Ann it was painless." - Jill

"The choice was simple when it came down to it - Jo-Ann had the enthusiasm and passion for my property not demonstrated by other agents we had in to quote. The campaign ran like a dream and the result was a sale on auction day. It felt like Jo-Ann took a weight off my shoulders." - Adrian

"Jo-Ann said to trust us - to have faith and we could not have wished for anything more. We got the house of our dreams and she had us believe again in Real Estate agents - so much so she was an obvious choice when w had to sell ours to pay for the new home. She sold that one too. Great experience and a great result for us." - Christina and Glenn - buyers
Jill, Adrian Christina and Glenn - buyers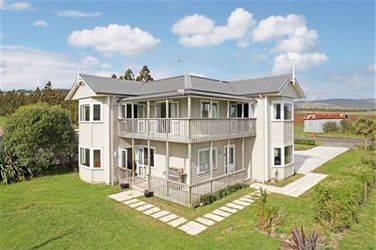 17 Kohanga Road, Onewhero
We have made our dream move and none of this would have happened had it not been for Jo-Ann. She worked with us professionally and with great enthusiasm. We would recommend her to anyone who asked. Thank you, Jo-Ann.
Loren and Peter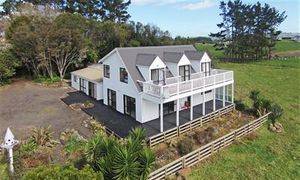 64 Towers Road, Waiuku
Jo-Ann came recommended and boy were they right.

She was everything they said she would be - enthusiastic, professional and engaging and even my dog Lady loved her.

I got a great result for my home and what's more, had fun along the way.

A great job Jo-Ann.

Lady says hi and we look forward to seeing you the next time you are down our way.

Come and visit us in our new home.
Stewart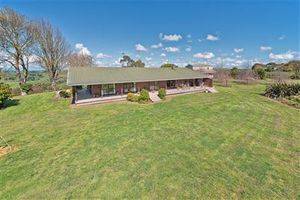 767 Tikotiko Road, Naike
Jo-Ann has been the best agent we could ever have wished to get - she has been incredibly patient with us as we went through the long process of selling. We had been advised by another agency that the property was worth what seems like a ridiculous sum of money now. We held out for what seemed like an age - finally listening to Jo-Ann and what happened next were 4 offers in a month. I wish we had listened to her from the get-go. But she let us go through that process of letting go. She understands the market unlike those who over inflate to get the listing. Thank goodness for her or we would still be on the market.

Thank you, thank you, thank you!
Gloria and Mike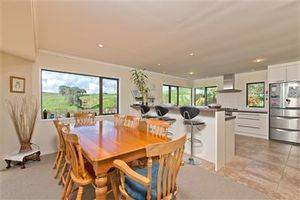 21 Bothwell Road, Glen Murray
Time had come for us to make that move - the one where you downsize! We loved our home but knew it needed to go. Jo-Ann was with us every step of the way and made sure that we were kept up to date with all that we needed. Whilst we miss our home - we are so glad we met Jo-Ann and that she was our agent. Love her to pieces and would recommend to anyone her involvement - she was not only knowledgeable, but she is also engaging and very supportive.

Thanks Jo-Ann
Dale and Shane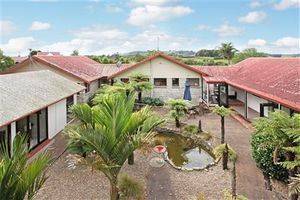 14 Elbow Road, Puni
Jo-Ann came recommended to us and has lived up to the high expectations we had of her.

Her Honesty and integrity and attention to detail have been evident through her work and to top it off her lively and fun personality is contagious.

A pleasure to work with from start to finish.
Kevin and Rosann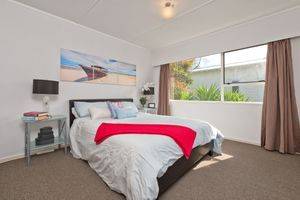 2/135 Campbell Road, One Tree
I couldn't think of anyone better to sell my rental investment - Jo-Ann was pragmatic and supportive throughout the entire process. We got a great result and would recommend her services to everyone.
Philip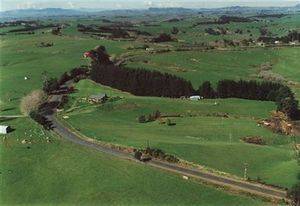 3112 Highway 22, Glen Murray
"Jo-Ann has a very pleasant outgoing personality that our contact very easy. She advised us well on our choices, without pressure to follow any particular course. All queries were answered promptly. The quick sale of this house, a good distance out in the countryside is a testament to her abilities." - Brian and Janice- vendors

"I know it is unusual for a buyer to put in a reference for a real estate agent but we just wanted Harcourts to know how much we have appreciated the way in which we have been treated on a house we bought. Jo-Ann was an absolute pleasure to deal with and mad the whole process so easy. Jo-Ann will be our first port of call when we come to sell." - Andy and Michelle - buyers
Brian &Janice- Vendors
Andy & Michelle - Buyers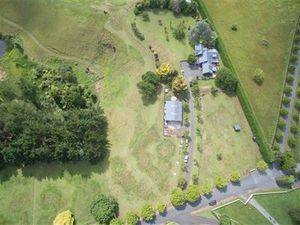 57 Speedy Road, Glenbrook
Jo-Ann came to us a referral and we are so grateful for that - she was so supportive of us and what we wanted to achieve. We went to auction and whilst that was scary Jo-Ann was with us every step of the way - we got a great result an this is was in no small way as a result of Jo-Ann's Efforts on our behalf. She followed up the buyers, kept us up to date and made us feel as though we were the only people who mattered. We loved working with you Jo-Ann and can't thank you enough
John and Norma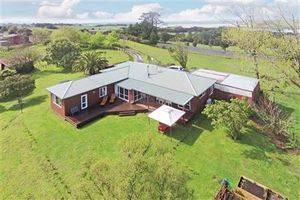 1214 Gen Murray Rd, Glen Murra
Our Dream was to move north back to family all we needed to do was to sell our home. We chose Jo-Ann and she made our dream come true. She made it seem so easy - always kept us informed and all the time and we felt at ease. Thank you Jo-Ann.
Troy and Ruamati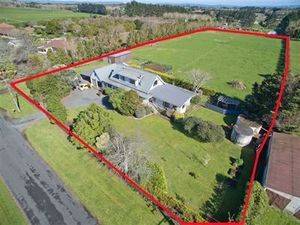 17 Martyn Wright Rd, Mauku
We couldn't have been happier with Jo-Ann - she sold our home for a lot more than we could have expected and she made us feel like it was so easy. We know it wasn't but nothing seemed to be too hard or too much.



It was a great experience and we were so happy she was our agent
Anonymous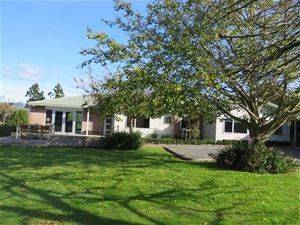 19 Massey Road, Puni
We are heading back to the UK and had so much on our plate. Jobs to finish - stuff to pack and a house to sell. Jo-Ann made it seem effortless as he managed the whole thing from beginning to end. It truly was a great experience - made better by her engaging personality. Thank you Jo-Ann - see you next time you visit the UK.
Anonymous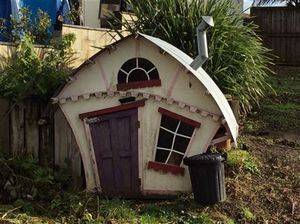 20 Torkar Road, Clarks Beach
ur home was not conventional and needed a lot of work to get it finished but we had found our next home and needed to have it sold to make the move. Not only did make us feel like our home was a palace - she found us a buyer relatively quickly and for a great price. We can't thank you enough Jo-Ann - made it seem so easy and painless.
Anonymous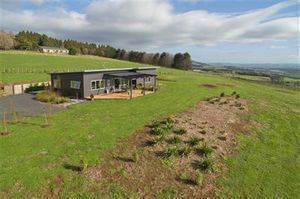 74 Lee Road, Onewhero
Jo-Ann was always open, honest and professional with me when she sold my house. There was excellent follow up on any questions I asked and she was genuinely down to earth. Great Experience and when I sell my next home I will give her a call. Thanks
Joanna
456 Waikeratu Valley Road, Gle
Our Dream was to build on our piece of rural New Zealand but time moved on and things changed. Jo-Ann was confident and determined that we would make the sale and true to her word -we did. The whole process was easy - well it seemed that way to us or is just that -

Jo-Ann made it so. A wonderful experience - great result - GREAT agent!
Elizabeth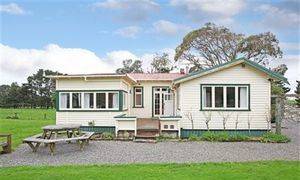 86 McGowan Road, Waiuku
Jo-Ann was very friendly. We had viewed two previous properties with Jo-Ann and she went out of her way to get us a viewing early due to an overseas trip to the USA that would have prevented us from seeing the property until several weeks later. Jo-Ann was very accommodating with our numerous questions and queries. Jo-Ann was right next door to Chris for the auction and gave him a helpful pep talk prior to the start of the bidding. Jo-Ann did a fantastic job - if she treats all potential clients as she did us! Thank you
Chris and Bec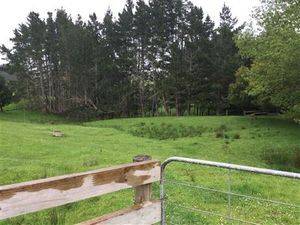 776 Glen Murray Rd, Glen Murra
If I'm truthful I didn't think Jo-Ann could get the price we wanted for our section. She worked hard on our behalf an got us the best result possible - not only did we get it sold we got some great new neighbours. Sorry Jo-Ann for doubting you and thank you for selling our land - it is the start of something new for us.
Graham and Diana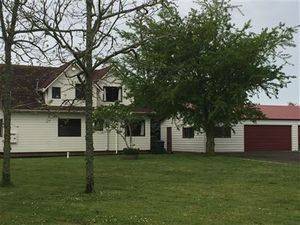 14 Martyn Wright Rd, Mauku
Living overseas added complexity to the selling of our home but we could not have been in safer hands.

Jo-Ann managed the process for us and we got a great price.
Would recommend her to everyone.
Paula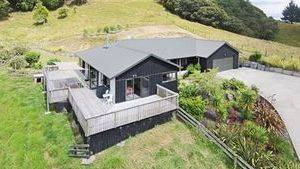 173a Wily Road, Puni
We meet Jo-Ann at open homes we visited on our search for our next home - we were impressed in the way that she followed up with us as potential buyers of other homes - she was a natural choice to us when we came to sell our own home. We were not disappointed- simple to say but it did everything it said on the packet. She was engaging, professional and ultimately sold our home for a great price. We were so glad to have met her and even happier that she was the agent we chose to sell our home.

Thank you Jo-Ann
Mark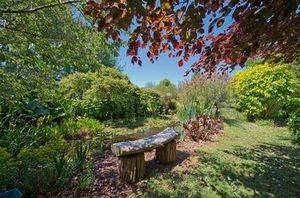 19 Beaver Road West, Pukekohe
Jo-Ann's enthusiasm for the property led us to chose her over other agents. She was friendly, pleasant and good humoured. She explained the process and procedures well and kept us informed. The timetable was well adhered to and she worked hard to contact people who were interested. We appreciated working with Jo-Ann and enjoyed her company. The weekly progress meetings were well done, the advertising clear and the photography was excellent.
Stuart and Helen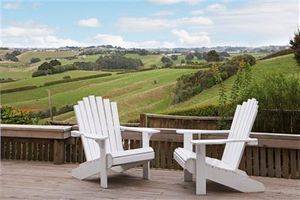 239 Runciman Rd, Runciman
Jo-Ann was a great choice for our agent - she worked to very exacting standards - keeping us informed and worked on our behalf to achieve the result which means we were able to make the move down the line. Her enthusiasm and professionalism was much appreciated.
Michel and Karl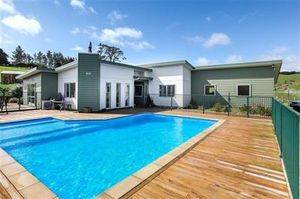 1646 Ararimu Rd, Ararimu
"Really simple to answer - one of the qualities Jo-Ann portrayed was no bull- she cut to the chase and did not over complicate proceedings. She is easy to talk, easy to listen to and easy to trust. Some real estate agents seem to be all about the $$$$. Jo-Ann is human and real. Jo-Ann ROCKS - fast and efficient" - Andrew and Jodi - Buyers

"We had placed our faith in another agency and were very disappointed with the lack of focus on us the client. Jo-Ann was a breath of fresh air - who was empathetic to what we needed and the timescale in which we needed to work. Not only did she sell our home she also found our next new home - on the beach. Great service we were delighted and very grateful to her." - Jacqueline and Dave - Vendors
Andrew and Jodi - Buyers
Jacqueline and Dave - Vendors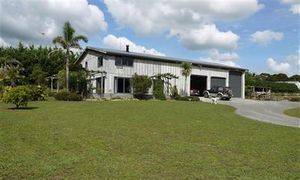 165 Kidd Road, Waiuku
Jo-Ann was a great choice for the sale of my home - her attention to detail and her commitment to the sale was seen in the price achieved - well above expectations. She kept me informed at all stages of the auction process and made the whole process a pleasure. I would recommend her to everyone.
Stephen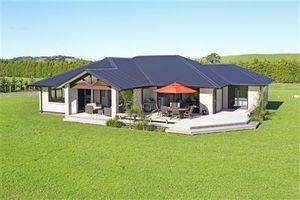 555 Waiuku Rd, Waiuku
A change in work meant we needed to sell and move south. Our dream home needed to be sold and who else would you choose but Jo-Ann. She was professional supportive and got us a great result which means that we have been able to make the move. It was painless. Great experience!
Glenn and Rachel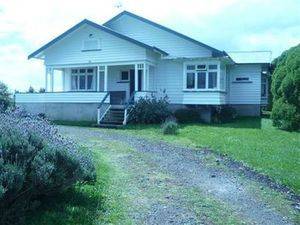 22 Pokorua Rd, Waiuku
We went looking for a brick and tile new build but came to view this home and Jo-Ann sold us the dream of the lifestyle. We couldn't be happier with the outcome. The kids love it - we love it. Thank you Jo-Ann for working with us to achieve the dream!
Janine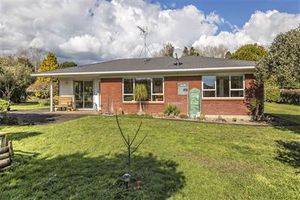 227 Glenbrook Waiuku Rd, Waiuk
Thank you Jo-Ann for selling our home - we appreciated all of your efforts on our behalf.
Anonymous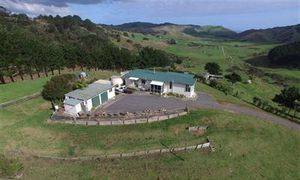 77 Kemp Road, Awhitu
We bought our new home through Jo-Ann and she made it so easy in what was a complicated sale position. We will always grateful to Jo-Ann for helping us achieve this. We would recommend her to anyone.
Anonymous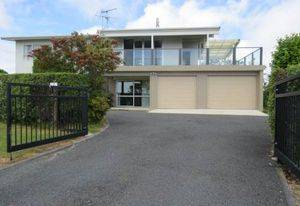 3 Sergaent Rd Awhitu
We meet Jo-Ann when we were viewing one of the properties that she was marketing and found her engagement with us responsive and proactive. We viewed a large number of homes with Jo-Ann before we found the one we now call home. It bears no resemblance to what we thought we were looking for and yet at no time did she get frustrated with us. She handled all of the negotiations with another agency and got us through a multiple offer situation and now we are here to stay. Love it! Thanks Jo-Ann for everything you did to make this happen for us
David and Sue - buyers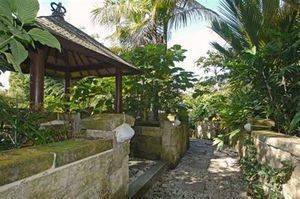 54 Coulston Road, Ramarama
We had another agency looking after our property but feel like after the initial period of marketing they lost interest in selling our home. We opened it up to another two agencies which included Jo-Ann from Harcourts and whilst we would never recommend doing using more than one - we wish we had met Jo-Ann first time around as we don't think we would have been the position we were in.

She had open homes, followed up on buyers, kept us informed and before we had a chance to breathe she had sold it! We are so grateful to you Jo-Ann and would recommend her to anyone.
Anonymous